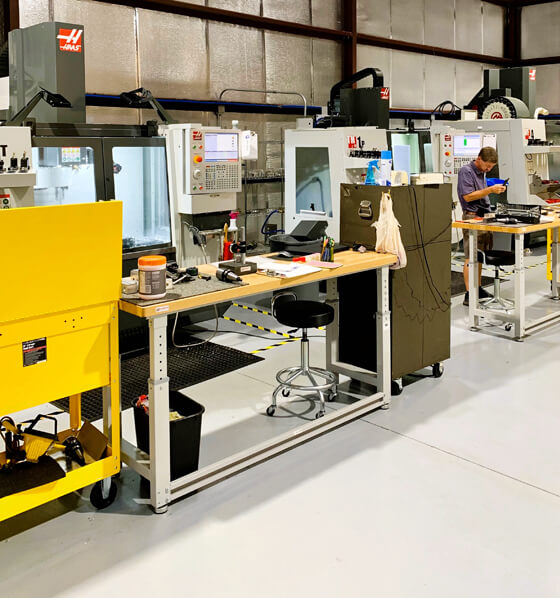 About Us
Genesys Industries is an
ISO 9001
&
AS9100D
certified manufacturer of precision machined components for industry. We are a full-service manufacturer with extensive precision product and assembly capabilities. Our core focus is the precision manufacturing of threaded and non-threaded components. We are a standards-based manufacturer of OEM, NSN, NAS, NASM, AN, MS, AS. Some of the industries served include Aerospace, Automation, Defense, Munitions, Medical, Maritime, eVTOL, Multicopter, Oil & Gas, UAV, UAS, Space, Electronics, Hypersonic, Robotics, Food Processing, Transportation, Industrial and many more.
Some of our Satisfied Customer Approvals
Our Capabilities
We are a mechanical manufacturer of precision machined parts. A build to print OEM with extensive manufacturing and assembly capabilities. Legacy replacement parts, reverse engineering, value added engineering and production is in strict conformance to applicable standard such as NAS, AN, AIA, SAE, ANSI, ASME. The company is ITAR Compliant, JCP, ISO 9001 & AS9100D certified.
50+ Metals & Plastics
10+ Surface Finishes
Tolerances
+/- 0.001 to 0.005
On Demand Lead Time
1-3 Days ARO
WELCOME TO GENESYS INDUSTRIES
PRODUCTS & CERTIFICATIONS